CJ Series Jaw Crusher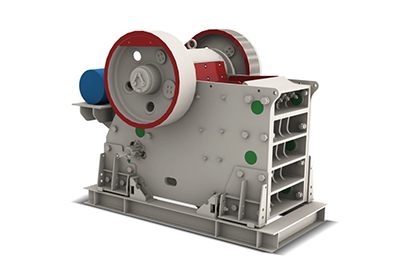 CJ series jaw crusher is widely used in various mines for primary crushing. The crushing equipment can crush various materials with hardness not exceeding 320MPa.
Consulting Products Information
Modular design and non-welding structure reduce machine weight and enhance impact resistance performance.
High quality bearings provide longer service life and more reliable performance.
Eccentric shafts employ heavy-duty forging alloy steel; front and rear racks employ high-strength casting steel.
Optimized crushing structure achieves the best performance of angle and stroke to increase crushing ratio.
Higher rotational speed increases throughput and material crushing times so as to enhance production capacity.
No matter hydraulic or mechanical, quick and easy adjustment of discharge opening can be made through adjustment of clamping wedges at two sides.
The jaw crusher is designed with easy maintenance and installation, low operation cost and extended service life.
This highly versatile crushing device is applicable to various mobile crushing stations in mining, quarrying and recycling industry.
Notes:
The above data is based on brittle material with moderate granularity and the density of 1.6t/m3, and can smoothly enter the crushing cavity to feed. The processing ability in the table is the instantaneous maximum treatment capacity, and it varies according to material property, feeding gradation, feeding mode, feed moisture content, feed silt content, as well as material's other physical properties. The discharge opening is defined as the distance from the tooth tip bottom to another jaw tooth tip top.
Brief Description
SINOMACH as a reliable heavy equipment company in China, is making construction equipment for road construction and foundation engineering with decades of experience, SINOMACH has been a high quality heavy equipment maker in China and provide construction equipment and engineering vehicle with resonable prices.